SSDN's Annual Meeting is a face-to-face opportunity for members to share new ideas.
SSDN's Annual Meeting gathers city and county government sustainability directors and professionals from throughout the Southeast. SSDN members discuss sustainability issues through dynamic interactions and relationship building.
Our Annual Meeting is a face-to-face opportunity for members to share and learn from each other. This is a member-focused and member-driven event, and the meetings strive to provide appropriate and relevant information.
Presentations and discussions focus on how initiatives, projects, and topic areas are transferable or replicable in other southeastern communities. Members are encouraged to discuss challenges and lessons learned, and to share openly about their own experiences.
Additionally, members explore the host city's sights, sounds, and entertainment.
2023 Annual Meeting
Little Rock, Arkansas
Overview

The 2023 SSDN Annual Meeting will welcome over 100 sustainability practitioners to Little Rock, where they will learn from their peers, experience the city, and discover Little Rock's leadership in sustainability, resilience and equity practices.
We invite members and friends to learn about the history of Little Rock and its resilient Black community by watching "Dream Land: Little Rock's West 9th Street" (click text to watch online). This hour-long documentary seeks to "recognize, memorialize and share [the] history" of Little Rock's Dreamland Ballroom and West 9th Street, a once "vibrant, African-American business and entertainment district. ... The spirit and hard work of the people and the implications of federal programs such as Urban Renewal, school desegregation, the Housing Act of 1949 and the Eisenhower Interstate Program are explored. West 9th Street and the Dreamland Ballroom have patiently waited for their story to unfold so new audiences can connect to their historical past and unknown future."
Registration Details for SSDN Members
Click here to view a preliminary draft of our 2023 Annual Meeting Agenda!
Starting 2023, Annual Meeting registration for primary members is no longer included in membership dues. A registration fee will be required moving forward for all SSDN members. Registration will open early December 2022 and will close March 31, 2023.  Any questions about registration can be sent to Network Engagement Manager, Riyza Jose Morales, at riyza@southeastsdn.org.
Two Night Stay ($740)
A two-night registration option (Mon & Tue) for members travelling and arriving directly to the Annual Meeting.
Three Night Stay ($900)
A three-night registration option (Sun, Mon & Tue) for members interested in traveling and arriving a day early.
Registration fees cover:
One hotel room per person for two nights (or three depending on registration choice above) 

All tour and activity fees

Member dinner on Monday, May 1, 

Networking reception on Tuesday, May 2

Breakfasts on Tuesday and Wednesday

Lunches on Monday, Tuesday, and Wednesday
Registering additional attendees: 
Members may choose to bring other staff from within their local governments (secondary members) to the Annual Meeting but must register them in advance and pay a registration fee for each person, and pay for their travel costs. Total registration for the Annual Meeting will be limited based on host city/county accommodations, and in some cases registration for secondary members might be limited.
Note: SSDN will provide lunch on Monday, May 1, for members to eat upon arrival. Dinner on Tuesday, May 2, after the networking reception is our traditional "Night on the Town" where folks independently enjoy the flavors of the city with fellow members.
Travel
Travel reimbursements are considered by request, on an as-needed, individual basis. Reimbursements will not exceed $200, except if a full scholarship is requested.
Scholarships
Scholarships are a mechanism for increasing economic diversity to the network, and scholarships should be aligned with the network's growth goals. Full and partial scholarships for dues are outlined below and awarded on an as-needed basis and as funding allows. All scholarships are time-limited for one year. After one year, SSDN hopes that recipients will have worked toward full dues payment after the first year. 
In order to be considered for a scholarship, a prospective member must commit to participating in network activities, and participation in the Annual Meeting is a requirement.
If you're interested in receiving a StartUp or Full Scholarship, please email riyza@southeastsdn.org. 
StartUp Rate:

The StartUp rate is a time-limited (one year), partial scholarship for communities that need financial assistance to pay dues. This "StartUp" membership level can also access travel scholarships, up to $200, to join the annual meeting.  
StartUp Rate = $250/year flat fee
Full Scholarship:

A Full Membership Scholarship is intended to provide a path toward membership for those with limited resources and those who are unable to pay annual dues in full. SSDN growth will increase the diversity of the network by focusing on adding member communities that increase racial, cultural, gender, political, and economic diversity to the network. 
In both cases, scholarships are supported via restricted foundation revenue and/or sponsorships, and will fluctuate year to year. 
2022 Annual Meeting
Savannah, Georgia
After hosting virtual annual meetings for the past two years, the SSDN team was overjoyed to see so many of our members at our first face-to-face meeting since 2019.
Read our recap of the 2022 Annual Meeting!
Thank you to our 2022 Annual Meeting sponsors!
SSDN would like to thank our host, the City of Savannah, Georgia, as well as our sponsors for making this special event possible. We are especially grateful to have the continued support of former members through new ventures in their Sustainability careers.
Our thanks to member City of Tybee Island, Georgia; 2KB Energy Services, Arrival, ClimateView, the International Code Council (ICC), and the Urban Sustainability Directors Network (USDN).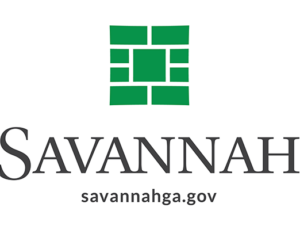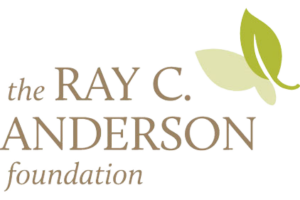 2021 Annual Meeting
Virtual

2020 Annual Meeting
Virtual

2019 Annual Meeting
Sarasota, Florida
2018 Annual MeetingNashville, Tennessee
2017 Annual MeetingDurham, North Carolina
2016 Annual MeetingAtlanta, Georgia
2015 Annual MeetingCharleston, South Carolina
2014 Annual MeetingOrlando, Florida
2013 Annual MeetingChattanooga, Tennessee
2012 Annual MeetingAsheville, North Carolina