Combining Warmth & Energy Savings in Buncombe County, NC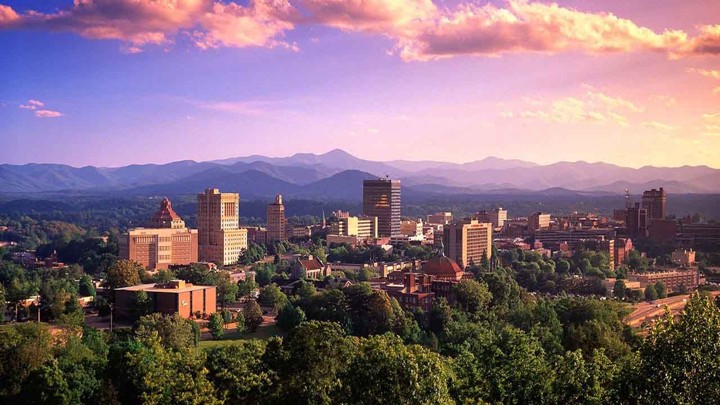 Start Energy Savings by Understanding Your Community
Everyone knows that home weatherization and energy efficiency upgrades save money and valuable natural resources. And when municipalities receive funding for these home upfit programs, the temptation is strong to start work immediately. However, partners in a Buncombe County, North Carolina home energy reduction project (funded through a program of the Southeast Sustainability Directors Network and The Kendeda Fund, with support from Merck Family Fund) urge their peers to take time up front to better understand the communities to be served and the hurdles that might appear.
The Buncombe County program, being implemented with the City of Asheville, began with a focus on equity. The Center for Social Inclusion and the Government Alliance for Racial Equity conducted a two-day equity training in Asheville for all program partners, and the team has hired a local equity consultant to help maintain equity awareness and focus, and to facilitate a community advisory group.
"We're finding out all the time that we need to adjust our strategies here and there."

— Jeremiah Leroy, Sustainability Officer, Buncombe County, NC
"The advisory group is made of various neighborhood association members and folks in the community who will give us some honest feedback on not only the specifics about our program but how we do outreach," says Jeremiah LeRoy, sustainability officer for Buncombe County. "Let's be honest, the government's never historically been good at addressing equity and so this group is designed specifically to provide us feedback on how we're doing and how we can be kind of mindful of these things as we continue to develop this program. We're finding out all the time that we need to adjust our strategies here and there."
In addition, the team also had to work through the process of identifying and contacting homeowners who would benefit from the program. Privacy policies within the county prevented health and human services staff from disclosing the names of families that might need assistance, and although utility partner Duke Energy had the data about peak usage for each customer, its privacy policies prevented it from sharing that information with the city and county. Project team members had to develop a Utility Release Form and gain approval from Duke Energy's legal department, a process that took some time.
Once homeowners are identified as good prospects for energy efficiency upgrades, there's still convincing to be done.
"Data privacy is a challenge," says Robert Sipes, Vice President of Western Carolinas Modernization for Duke Energy. "We are all trying to expedite things within bureaucracies that are actually in place to protect customers. That can present some significant hurdles and bottlenecks, and it requires us to be patient and persistent with one another. But we've built a lot of trust with one another over the past two-and-a-half years."
Once homeowners are identified as good prospects for energy efficiency upgrades, there's still convincing to be done.
"One of the challenges is that you're dealing with people who are in constant crisis mode — you know, 'I gotta pay the bill that's in front of me today. Don't talk to me about my power bill in January when it's August,'" says LeRoy. "It's hard to get their attention."
Targeting those who apply for heating bill assistance through another local nonprofit partner, Eblen Charities, emerged as a key strategy for making those connections when homeowners are feeling the economic pinch most acutely. The team also created a single intake form that multiple agencies can use to connect homeowners to the energy upgrade services.
Read our full story on reducing peak energy demand in Buncombe County, North Carolina.
Another challenge is the condition of homes that are in need of energy upgrades. Often the buildings themselves are in dire need of repairs, mold mitigation, or other services before energy upgrades can begin. LeRoy and the team have had to adjust their approach and work with nonprofit partners to add repair services to the mix.
"Fortunately, we have the flexibility in our funding to address some of those home repair and remediation issues," says LeRoy.
All of this planning and troubleshooting took nearly a year, and was cause for impatience, but LeRoy says allowing for that time is a critical part of success. "Think about it. We're a collective of government agencies and utility. Can you imagine trying to establish trust within communities that have no trust of government or utility? That is the biggest lesson we're learning here: you just cannot force this stuff. It has to happen and it has to happen slowly. And you have to allow it to take its natural course."
Now that plans and permissions are more concrete, members of the energy upgrade team have begun work and completed weatherization work, energy upgrades or full retrofits on 34 homes, with an eye toward 100 or more in 2019. By investing the time to gather data and build strong relationships on the front end, they've positioned themselves to achieve greater energy efficiency — more efficiently — in 2019.
---
Project partners include: Buncombe County, North Carolina; City of Asheville, North Carolina; Duke Energy; Green Built Alliance; NCSEA; and other partners of The Blue Horizon Project.