Better Buildings Challenge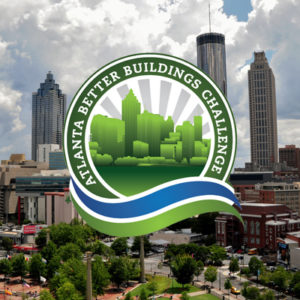 PROMOTING ENERGY EFFICIENCY IN COMMERCIAL BUILDINGS AND CITY FACILITIES: THROUGH A DOE LENS
In 2012, the President challenged all sectors to commit to an energy savings pledge, a showcase building, and sharing progress. Two communities in the Southeast signed on.
COMMERCIAL BUILDINGS IN ATLANTA, GA
The Atlanta Better Buildings Challenge continues to exceed expectations in the private sector. All three of the city's key business corridors (Downtown, Midtown and Buckhead) are committed, bringing 2014 total square footage commitment to 127 facilities and over 67 million square feet of commercial building space. Atlanta's playbook outlines how they are achieving success: 1.) Recruiting sponsor support, 2.) Expanding the project territory, 3.) Educating the community, and 4.) Highlighting buildings that reach goals.
CITY FACILITIES IN KNOXVILLE, TN
The Knoxville Better Buildings Challenge focuses on city facilities, committing 99 facilities and over 2 million square feet to a 20% reduction by 2020. One of the most successful retrofits is the downtown convention center. After improvements, energy consumption dropped 30% avoiding $165,000 on utility bills annually. Knoxville's playbook provides a variety of resources around policy, process, and measurement.
Ease of Replication: Creating the New Normal
If you remove the DOE BBC program. How can these outcomes be obtained without a federal partner?
REACH OUT TO THE COMMERCIAL SECTOR
Make the Case. Highlight the why: energy retrofits canprovide reduced overhead, positive press opportunities, and a better grasp on daily operations. Use Atlanta as an example of how powerful an effort like this can be.
Develop Program Parameters. Decide what will work in your community. Pick and chose strategies from the DOE database.
Form a Team. Gather relevant media and vendors for the program, for publicity and event sponsorship.
Start Small. Show success in a pilot area first to raise program demand.
Frequently Announce. Make a big deal of businesses working towards reduction goals
ENERGY UPGRADES AND TRACKING IN CITY FACILITIES
Start Tracking. Understanding monthly utility bills is critical to forming a strategy.
Choose Wisely. Energy tracking software companies are aggressive. Check with trusted peer cities, on the USDN website, or call Erin Gill to borrow Knoxville' RFP to select the proper vendor.
Retrofit. Go after low hanging fruit. Start with a pilot building that has high utility bills and long operating hours to get the fastest payback period.
Talk. Showing reduced maintenance and costs can build momentum for the work.
Adjust. You don't have to be perfect out of the gate. Starting with a no-cost tracking system (Portfolio Manager) or low cost provider can be a first step to understanding long term data needs and goals.