PROFILE: Glen Hadwen, Sustainability Manager, Ft. Lauderdale, FL
---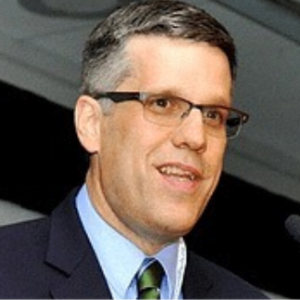 Glen Hadwen
Sustainability Officer
Ft. Lauderdale, FL
Please help us welcome Glen Hadwen to the SSDN steering committee leadership team! In April 2016, he started his term as co-chair of the committee joining Erin Gill of Knoxville. He has been involved with SSDN for many years and is eager to work with the committee and membership to expand SSDN's reach and capacity.
Glen understands the importance of preparing for climate resilience. He has spent his professional career in the vulnerable areas of South Florida (working for the City of Miami from 2007-2014 and now for the City of Fort Lauderdale), and has made strides in advancing the sustainability movement with internal and external partners. Fort Lauderdale is hosting an ongoing workshop series, the South Florida Climate Fundamentals Academy with the Association of Climate Change Officers and recently hosted a weeklong visit of a delegation from the Dominican Republic as part of a technical exchange on climate change and land use planning.
Ongoing projects
One of his long-term projects is implementing the City's Sustainability Action Plan (2011), which includes 101 action items. In 2015, 45% of these items were complete. Finishing these initiatives is a key initiative of Press Play Fort Lauderdale – the City's strategic plan, which resulted from the citywide visioning process conducted 2012-2013. This process identified priorities for the City including being more connected, being prepared for climate change and sea level rise and other ideas to enhance sustainability.
What's going on in Fort Lauderdale?
Glen has recently played a key role in efforts to advance awareness among Fort Lauderdale's City employees and has worked to help expand similar programs in the south. In Fort Lauderdale, all City employees receive training on environmental sustainability, climate change and management systems that help embed sustainability within City systems. He recently hosted a Peer Learning Exchange, where stafffrom five other cities visited Fort Lauderdale to discuss how to best engage employees on climate change and sustainability. In Fort Lauderdale, they have trained and educated over 2,000 City staff on these issues, and with the Peer Learning Exchange the concept will expand throughout the southeast.