Community Based Social Marketing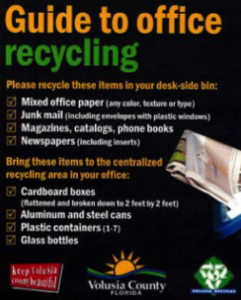 What is Community Based Social Marketing?
The Community-Based Social Marketing (CBSM) method of outreach and education was created to produce lasting and sustainable changes in the actions people take everyday. Historically, many costly and time-intensive programs fail to drive behavior change due to only addressing economic incentives or attitude change through increased information. Many campaigns have too broad a scope with not enough focus, and with mixed results. Doug McKenzie-Mohr, the author of Fostering Sustainable Behavior-An Introduction to Community-Based Social Marketing, created the CBSM method to address the psychological motivations and barriers that influence people to behave differently. CBSM encourages program administrators to take a systematic, empirical approach to behavior change, thereby maximizing the effectiveness of their program dollars.
CBSM uses a five-step method to effectively change a behavior. These steps include:
SSDN Collaboration Project:
SSDN strives to improve the sustainability in the Southeastern U.S. To do this, members understand that activating individuals to lead the change is essential. Therefore, any projects or programs that are developed by sustainability offices must include a plan to reach citizens, and foster a community culture that embodies sustainability.. To increase their understanding on how to do just this, SSDN members participated in a collaborative project that empowered SSDN members to learn about the CBSM method, collectively create strategies, and to collectively implement CBSM projects in their communities.
Participating communities included:
Estevan Baza, City of Oldsmar, Florida
Wendell Hardin + Helen Peplowski, City of Winston-Salem, North Carolina
Katrina Locke + Becky O'Keefe, Volusia County, Florida
Marcus Carson, Mecklenburg County, North Carolina
Emily Barrett, Town of Cary, North Carolina
Peter Nierengarten + Lee Porter, City of Fayetteville, Arkansas
The consulting group Action Research delivered a series of interactive webinars that provided in-depth guidance, best practices, standardized tools, and customized technical feedback to participating communities in support of their CBSM campaigns.
MEMBER SHOWCASE- CASE STUDIES FROM A FEW COLLABORATORS
Volusia County, Florida – Recycle Right Campaign
Project background: Katrina Locke and Becki O'Keefe with Volusia County's Green Volusia (GV) Program initiated a Community Based Social Marketing (CBSM) campaign after observing inconsistent recycling practices. The campaign targeted 107 employees in the county's Growth and Resource Management Department (GRM) The specific behaviors targeted were recycling more and recycling the correct items. The barriers identified that would prevent the desired behaviors included lack of knowledge, lack of educational material and lack of desire.
Market Research Strategies:
Visual Surveys: Staff conducted visual surveys to identify items that were being recycled and which were being thrown out. Results demonstrated that trash was being disposed of in the recycling bins, and recyclable items were being disposed of in trashcans.
Surveys: Fifty paper surveys were distributed to GRM employees and GV staff used this feedback to determine barriers to recycling correctly. Review of survey responses confirmed that the target audience was "motivated" to recycle; yet "knowing what could be recycled" prevented staff from recycling correctly.
Campaign Design:
To address these barriers and enhance motivation, the campaign used incentives, convenience of educational materials, and asking for commitments. The month long campaign included a contest, pre and post contests surveys, visual inspections of recycling bins, educational materials about recycling, and consistent communication. "Recycle Right" incentive-based contest: A contest was formulated to motivate staff to recycle properly and increase the contact Green Volusia staff had with other employees regarding recycling. Staff determined that adding a fun element to the campaign, in the form a contest was worth the time investment. The campaign was structured around a commitment to change behavior using an incentive based contest. The slogan "Recycle Right" and emails (pre, during, and post campaign) provided the motivational messages throughout the campaign. GV staff implemented a different approach to the pledges, incorporating them into one side of the table tent. The intent of displaying the table tents on or near desks was to serve as a constant reminder to "Recycle Right."
Consistent Communication: Communication to promote the contest included a pre-campaign email to gain employee buy in, follow up with a kickoff email, posters to share, and then weekly emails followed to offer congratulations for jobs well done and encourage staff to keep up the good work. A feedback surveyed the end of the campaign to request feedback from participants.
Results: GV staff conducted post campaign surveys and visual inspections and that GRM employees improved their recycling efforts as a result of the "Recycle Right" campaign. The campaign increased the number of items that are recycled and recycled correctly. The CBSM campaign improved and, therefore, increased recycling efforts. Employees were talking about recycling throughout the campaign, actively engaged in the competition, demonstrated more interest in recycling by asking questions about recycling, and learned to "Recycle Right" in the process.
Next Steps: The next step to further this campaign includes a meeting with the GRM Director to discuss the campaign, future plans, and the recommendation to initiate a "Recycle Right" campaign countywide in county operations. Which, in addition to improving recycling efforts, will give GV staff the opportunity to refine the competition strategy used and to use CBSM on a larger scale.
Visual observations worked well for the GRM Division. If the campaign is scaled up to all county operations an additional method for determining the increase in recycling efforts may need to be identified. GV staff will continue to use the training and experience gained from the workshops and pilot CBSM campaign, on a project-by-project basis. Where appropriate, CBSM will be integrated into community projects where a behavioral change is being sought.
The campaign improved recycling habits in the Growth and Resource Management Department of Volusia County. GV staff gained valuable insight and feedback from the webinar series, which they were able to incorporate in this pilot campaign and some that they will be able to use in subsequent campaigns.
CITY OF OLDSMAR – RECYCLING CAMPAIGN FOR CITY EMPLOYEES AT CITY HALL
Project Background: Estevan Baza leads the City of Oldsmar's sustainability efforts. Through this project he influencedCity staff who work in City Hall to recycle-properly. People who work in the recycling industry will tell you, the rules about what and where to recycle vary significantly from community to community and even the best intentioned citizens might not know how to recycle properly in their community. As a result it isn't always clear how to improve recycling behavior amidst this confusion. To dig into this challenge, Estevan set out to address accessibility to recycling containers, re-organizing access to trash bins and creating new messaging and prompts that would be integrated in to the Sustainability Office's current messaging and brand.
Market Research Strategies:
Waste Audit: Staff performed a waste audit and found items that were unrecyclable, contaminated and items not acceptable in the single-stream recycling system.
Focus Group: Staff randomly selected four City Hall employees to participate in a focus group to learn about employees' existing efforts to recycle. They discussed challenges to recycling both within and outside their office environment, perceptions about recycling benefits, and brainstormed ideas that could help increase proper recycling efforts.
Employee Survey: After considering results of the waste audit and recycling focus group, staff developed a survey that identified the following barriers to recycling: access to desk-side and centrally-located recycling containers, the perception of current recycling behaviors, knowledge about recycling policies.
Campaign Design: The campaign was designed based on research conducted on potential benefits and barriers that were perceived to potentially influence City Hall employees on their recycling efforts. This research included performing a waste audit at City Hall, hosting a focus group, and conducting a survey of City Hall employees. Following the research, the campaign was designed to address convenience by increasing access to recycling bins, building community support via campaign message and prompts, and enhancing motivation to act via promotion of City's recycling policy.
Results: The City's CBSM campaign to influence City Hall staff to properly recycle has, so far, been viewed as a successful one. Results are ongoing, but with each phase implementation of the campaign, it was recorded that employees were recycling more and more properly. It has therefore already led to a change in behavior, as result of increasing access to recycling bins for City Hall employees, building organization support with the production of a recycling campaign message and educational art displays, and enhancing motivation to act by promoting the City's recycling policy. To monitor ongoing success of this campaign, sustainability staff will perform periodic waste audits and provide City Hall employees with monthly and/or annual figures on recycling and trash tonnage from City Hall to reinforce recycling efforts.
In addition to the City's CBSM success, this grant provided Oldsmar with the opportunity to collaborate with other communities on a sustainability initiative for the first time. This collaboration has strengthened the City's relationships to peers in other southern communities and enhanced the City's sustainability leadership within the Tampa Bay area.
City of Winston-Salem – Plastic Bag Recycling Initiative
Project background: Winston-Salem's Sustainability team, Wendell Harding and Helen Peplowski, learned the City's materials recovery facility (MRF), maintained by the Sanitation Department, faces a big challenge shared by most MRF's. Plastic bags. When plastic bags are put into the recycling they cause mayhem when the get to the recycling facility by clogging up the complex and expensive machinery used to sort materials. Incorrect recycling causes problems that slows and often shuts down the machinery requiring extensive labor hours to fix. The Winston-Salem Sanitation Department estimates disruptions from plastic bags at the MRF results in $150,000 of costs that could be avoided if plastic bags were eliminated from the recycling waste stream. To help address this challenge, the Sustainability Office developed a CBSM campaign to get plastic bags out of the recycling waste stream.
Market Research Strategies:
Intercept Surveys: An intercept survey is a brief face-to-face survey of people randomly "intercepted" in a targeted location, typically where the behavior in question takes place. Intercept surveys for this project were implemented outside a local grocery store (it would be nice to include the name of the store in case other members have that same chain in their community) to gauge the knowledge base about plastic bag recycling among residents.
Campaign Design:
Facebook Campaign: To help promote an easy, positive image of plastic bag recycling, they developed the slogan, "Recycling – It's in the Bag!" The surveys helped them to develop a target audience and develop and implement a series of Facebook ads to reach them. They also developed a series of videos and linked them from YouTube.
Public Service Announcements: The office used the slogan and developed longer videos that are being currently aired on local TV. The following two links share the videos: https://youtu.be/nywf59OSgWk and https://youtu.be/pj3H0UKDcYs
Pilot Testing: The sustainability team chose a specific neighborhood as a test group to determine if educational door hangers would change unwanted plastic bag recycling behaviors. The team counted plastic bags found in recycling bins before and after the door hangers were placed, and determined that the door hangers did, in fact, result in less plastic bags in the bins.
Results: Both the Facebook campaign and PSA campaign is currently being monitored and results will be released in late 2016/early 2017.
Wendell shared his key takeaways- In order for a CBSM campaign to be effective, a specific action/behavior needs to be very focused. Setting out to increase recycling or reduce garbage to the landfill are important ultimate goals, but not focused enough to to really understand what barriers prevent someone from helping support those goals. The more targeted the behavior and the barrier the more successful CBSM will be.
CBSM Collaborative Project Results
The project was successful in guiding all participating communities through the planning, development and implementation of a CBSM campaign, due to the guidance provided by Action Research through webinars, guidance, best practices, tools and technical assistance. Specific results include:
All participating communities developed and performed CBSM campaigns that focused on recycling.
All participating communities expressed development of a better understanding of how to encourage behavior change among community members and target audiences.
Some participating communities produced behavior change from their CBSM campaigns. Communities that experienced a behavior change as a result of their CBSM campaigns reported a much more knowledgeable target audience and improved recycling efforts.
Participant Experiences:
Going through the process of researching, designing, and implementing a CBSM campaign alongside other communities was both enlightening and reassuring. It brought to light the sustainability-related issues that other communities are facing, and it provided a useful structure of support (particularly when the time-intensiveness of the campaigns were realized)." Marcus Carson, Mecklenburg County, NC
"Key insights are that people need large color pictures posted over the bin of what items can be recycled and what items are contaminants. The simpler the better. No long lists of what is accepted just focus on the behavior, which is to not put contamination in the bins. Also, we used an outreach method of visiting other staff meetings to convey the information and we found this very valuable." Emily Barrett, Cary, NC
"I found the first step of 'narrowing the scope' by identifying target behaviors and audience to be the most useful part of the CBSM process. Identifying target behaviors and audience helped me throughout the CBSM process to remember the scope boundaries of the project. Without this first step, I would have waivered throughout the process on who and what to target." Peter Nierengarten, Fayetteville, AR