PROFILE: Jeff Vredenburg, Sustainability Program Educator, Sarasota, FL
---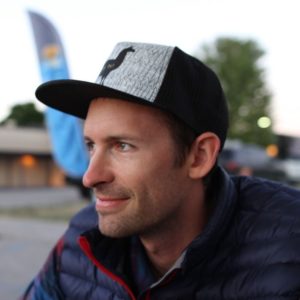 Jeff Vredenburg
Sustainability Programs Educator
Sarasota, FL
Jeff Vredenburg is the Sustainability Program Educator for the City of Sarasota. In this position he is able to engage public and private sectors on issues such as recycling and litter, climate change, resilience, ecological conservation and sustainability.
Some of his accomplishments include restarting a public recycling program downtown, coaching new businesses in best practices for trash and recycling separation, working with the farmers market to start a recycling program and completing a city-wide greenhouse gas report for Sarasota. He is also proud of the local cleanups that he has helped organized.
Jeff moved to Sarasota, Florida four years ago in search of warmer weather and water. Originally from Michigan, he received an undergraduate degree in Ecology, French and Spanish from Hope College. He then spent a year in Ecuador on a US department of State sponsored Fulbright Grant while researching water rights in indigenous communities in the Andes. He returned to the States to complete his Master's degree in sustainability science from the University of Iowa.
He enjoys paddle boarding anywhere he risks getting hit by jumping mullet, tending his garden and travelling as an excuse to practice speaking French, Spanish and Mandarin Chinese.