SSDN Members are Ready for 100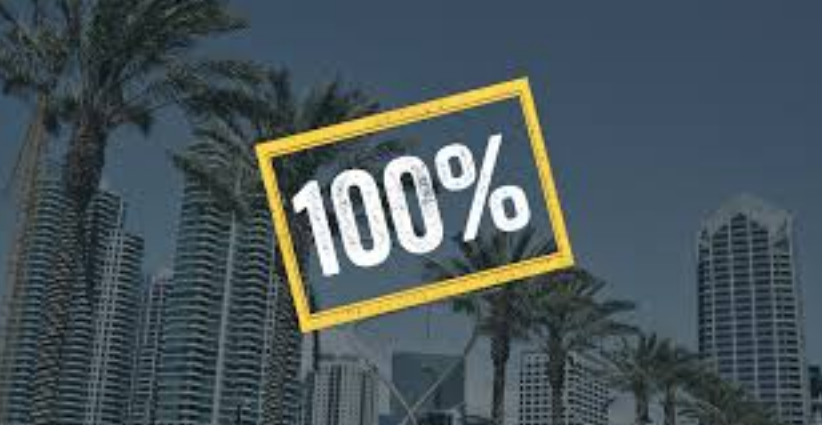 Committing to 100% Renewable Energy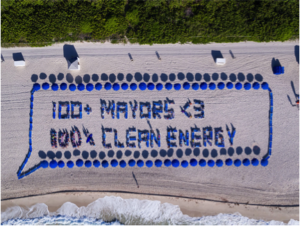 Despite a reversal in policies around fighting climate change at the federal level, cities and counties across the nation are declaring that they are still committed to clean energy. In the past several months, the U.S. Conference of Mayors and grassroots advocacy campaigns like Sierra Club's "Ready for 100" have catalyzed a "We are Still In" movement, allowing individual communities and their leadership to firmly express their commitment to the Paris Climate Agreement. This summer, the U.S. Conference of Mayors adopted a series of resolutions that go above and beyond federal climate policy, and pledged to support cities' adoption of 100% renewable energy by 2035.
To date, hundreds of mayors and communities have strengthened their commitments to transitioning to 100% renewable energy in the short term. This case study takes a look at the different channels through which Southeast Sustainability Directors Network members are making that commitment through Sierra Club's Ready for 100 Campaign, their processes, strategies, and what lies ahead for them.
Sierra Club's READY FOR 100
According to Emily Gorman of the Florida Chapter of Sierra Club, there are several reasons that the organization wanted to start its new Ready for 100 Campaign. Ready for 100 provides conduit through which stakeholders and community members can come together around the need to tackle climate change and motivate their representatives and leaders to commit to doing just that. This campaign allows for both engagement on the ground, and at the top-level. But more than that, it allows for cities to have the support they need to commit to ambitious goals of reaching 100% renewable energy.
She says, "A lot of cities want to do something like this, but many don't have the technical skills and capacity to do it." Sierra Club's campaign joins together cities and mayors that commit to 100% renewable energy and affords them the opportunity to support each other and learn from each other as they make plans to achieve their goals. The organization will provide peer-learning opportunities, case studies and other resources along the way.
Many cities across the country have formally committed to 100% clean energy through a resolution, and SSDN members are a part of that leadership. The following members have passed resolutions and have made formal commitments: Miami Beach, FL; Atlanta, GA; Sarasota, FL; Columbia, SC.
SSDN Member Highlights – The Commitments
Mayor Philip Levine
Miami Beach, FL
The commitment: Miami Beach's mayor Philip Levine signed a resolution to support Sierra Club's Ready for 100 campaign in May, aiming to power the barrier island with renewable energy by 2050
The process: For Flavia Tonioli, Miami Beach's Sustainability Manager, this means that she has the chance to quickly move the ball forward. She is actively working on updating the city's Climate Action Plan, which will serve as the City's roadmap to 100% clean energy. In the Plan, she is coming up with targets to reduce emissions. Miami Beach wants to reduce 80% of its emissions overall by 2050, but to help achieve those goals, they are coming up with short term targets. Flavia says that their strategy will mean that she'll be able to focus on setting different targets for specific emission reduction strategies, and the targets will increase over time. By establishing a gradual approach, the City will be able to focus efforts, and over time those efforts will be compounded. The strategies might include working with the local utility on more solar opportunities, renewable energy credits and other mechanisms to move to renewables. She's also focusing on building retrofits, transportation and focusing on policies that can help move toward renewables. In Miami Beach, city council has now passed building and zoning ordinances that encourage green building (LEED Gold for all new construction over 7,000 sf), solar panel installations (waiving building permit fees) and green roofs, cool roofs and blue roofs to help reduce the heat island effect.
---
Mayor Kasim Reed
Atlanta, GA

The commitment: Resolution passed unanimously by city council. The plan will be to detail how the City's operations will reach the renewable standard by 2025, and community-wide by 2035.
The process: The resolution passed by council includes a timeline to create a plan for reaching 100% renewable energy by January of 2018. The City's Chief Resilience Officer, Stephanie Stuckey, says that Atlanta will be working with technical advisors and partners like Southface to convene and engage stakeholders around the planning process. The Office will be bringing on an additional internal staff person to assist with this effort. Megan O'Neil, Energy Programs Manager, says that this is a challenge they are up for meeting, and the idea of a southern city like Atlanta doing this will serve to inspire others. They're currently in the process of getting the right people at the table, and they're looking forward to getting the ball rolling to move things forward after the plan is approved next year.
---
Mayor Shelli Freeland Eddie
Sarasota, FL

The commitment: City of Sarasota commissioners passed a resolution that directs Sustainability Manager, Stevie Freeman-Montes, to work with the commission and the community to reach its renewable energy goals. Sarasota plans to get the City operations to 50% renewable energy by 2024, and to 100% by 2030, with a community-wide target of 100% renewable energy by 2045.
The process: St. Petersburg was the first city in Florida to commit to the Ready for 100 campaign, and Sarasota's residents were watching closely. Theirs was a local, grassroots and resident-driven effort, with residents of Sarasota reaching out to Stevie to request that this be a City priority. Grassroots advocates, the Climate Justice Coalition, worked with Stevie, Lee Hayes Byron in Sarasota County, and Sierra Club to meet with St. Petersburg's team to find out more about its approach. But it was the citizens group that presented to the commissioners, and filled the chambers with supporters. Unanimously, the resolution was passed, and Stevie is now set to start work.
Stevie says that Sarasota will do a formal planning process to reach 100% renewable energy goals as part of its climate adaptation plan, which is currently underway. They'll look forward to doing public meetings, targeted outreach, and taking an equitable and inclusive approach so that the plan will continue to be community-driven. She anticipates strategies might first focus on reducing energy use, then energy efficiency, then streamlining solar installation – looking at streamlining permitting process, PACE programming, solar co-op (they've already done one), looking at policy choices. For internal operations, they have a green team that will help achieve internal goals.
---
Mayor Steve Benjamin
Columbia, SC

The commitment: The City of Columbia has committed to operate on 100% by 2036, with Mayor Steve Benjamin leading the charge nationwide with the US Conference of Mayors.
The process: Mary Pat Baldauf, the City's Sustainability Director, is excited about her mayor's leadership. The City of Columbia already powers its city council meetings off of renewable power, through renewable energy credits, and they have other efforts within their fleet department moving toward renewables. But this capital city, population 135,000, also has a large student population, so they are seeking creative ways to expand their climate campaigns with a transient population and lower tax base. Mary Pat and he team are working to promote a solar bill at the state level, and focusing on making the issue "A-Partisan," as she says. She is also working on a communications and engagement effort now, so that the planning process for moving toward 100% will work for all residents and be equitable in focus.
---
Other Support
While some cities have formally committed to supporting this campaign, other mayors have pledged support for the campaign. So far, ten SSDN member mayors have pledged their support for a community-wide transition to 100% renewable energy: Asheville, NC – Mayor Esther Manheimer
Atlanta, GA – Mayor Kasim Reed
Charlotte, NC – Mayor Jennifer Roberts
Durham, NC – Mayor Bill Bell
Fayetteville, AR – Mayor Lioneld Jordon
Columbia, SC – Mayor Steve Benjamin
Sarasota, FL – Mayor Shelli Freeland Eddie
Orlando, FL – Mayor Buddy Dyer
Sunrise, FL – Mayor Michael J. Ryan
Miami Beach, FL – Mayor Philip Levine
These mayors join over 100 mayors across the nation that believe that a transition to 100 percent clean energy is good for their community. According to Sierra Club, they pledge to continue to "work with all stakeholders to implement local, affordable solutions like energy efficiency, solar, wind and pollution-free transportation."
Takeaways from SSDN members' experience:
Community Buy In: Working with the community and getting their buy-in is key. Clean energy discussions among community members have been important. It's hard in traditional fossil fuel energy dominated areas and states. The theme people are using is how to do this together, how can we provide happy, healthy environments for our children.
The Messaging: Everyone working as a team, not a red or blue issue. Talking in a framework that people understand and focus on clarifying misinformation and filling in the gaps around missing knowledge.
Collaboration is Key: Using Florida as as example, the leadership of one or two cities has resulted in a snowball effect – Sarasota quickly learned from their neighbors in St. Petersburg, Miami-Dade County is collaborating with Miami Beach. The city of Orlando is quickly moving toward passing its own resolution. The South Florida climate change compact is helping move communities in that region along. These communities admit that they can't do it on their own, and that more hands will be able to carry a lighter load. Other southern cities are making movement toward commitments too!